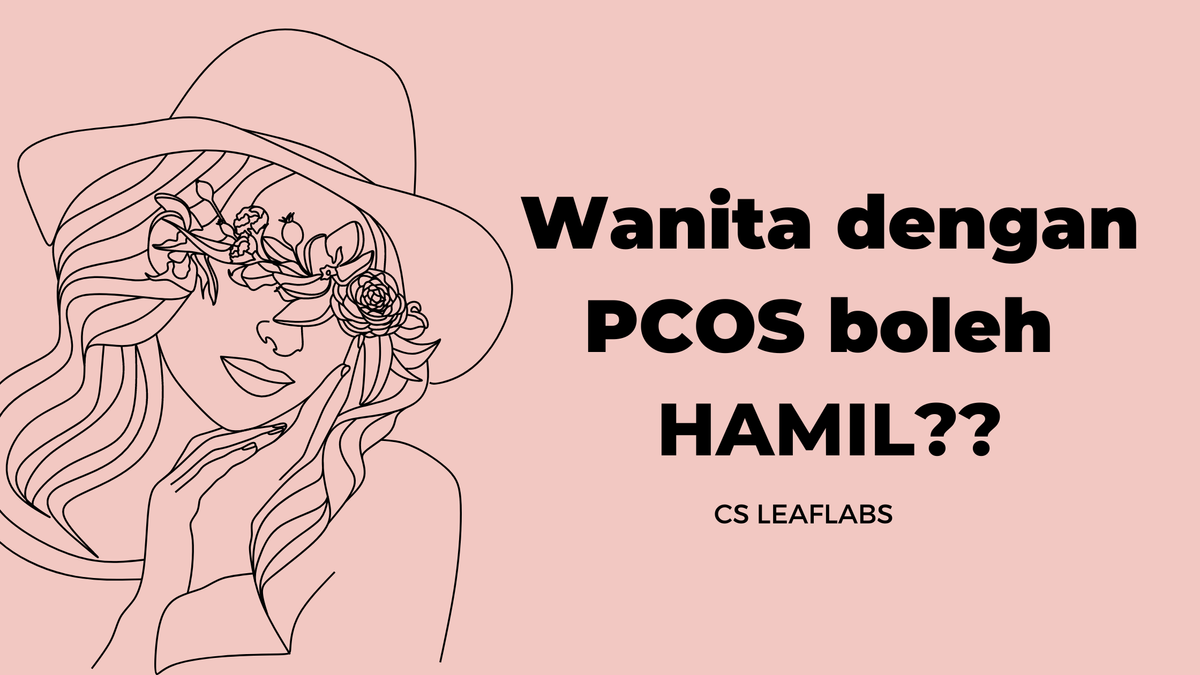 Pertama sekali, penting untuk anda tahu walaupun anda telah diagnosis dengan Polycystic Ovarian Syndrome (PCOS) ini bukan bermakna anda tidak mempunyai peluang untuk hamil. PCOS bukanlah diagnosis ketidaksuburan atau kondisi anda mandul.
PCOS ini adalah kondisi subfertiliti, yang bermaksud anda mungkin mengambil masa yang lebih lama untuk hamil daripada wanita lain yang tidak mempunyai PCOS, tetapi anda boleh hamil.
Malah, penyelidikan menunjukkan bahawa wanita dengan PCOS secara purata mempunyai bilangan anak yang sama dengan wanita tanpa PCOS. (1)
Majoriti mereka yang mempunyai Cysters akan mempunyai sekurang-kurangnya satu kehamilan semula jadi tanpa memerlukan sebarang rawatan kesuburan.(2)
Penyelidikan mencadangkan bahawa wanita dengan PCOS akan kekal subur untuk jangka masa yang lebih lama disebabkan oleh rizab ovari yang lebih tinggi, bermakna anda berkemungkinan boleh mempunyai anak dalam jangka masa yang lebih lama berbanding wanita yang tidak mempunyai PCOS. (2)
Jadi bagaimana untuk anda hamil dengan PCOS? Ada tiga langkah utama yang perlu anda mula amalkan:
1. Selesaikan punca PCOS anda yang memberi kesan kepada hormon, proses ovulasi dan kitaran haid anda.
2. Reverse punca utama PCOS anda untuk membolehkan anda mula berovulasi secara semulajadi
3.Ketahui cara mencatat kitaran haid anda dan masa yang betul bersetubuh bagi membolehkan kehamilan berlaku
Jadi kalau anda yang masih tidak tahu apa itu punca PCOS, sila buat Quiz Jenis PCOS untuk cari tahu apakah punca utama masalah PCOS untuk langkah seterusnya.
Sumber
1. Joham AE, Boyle JA, Ranasinha S, Zoungas S, Teede HJ. Contraception use
and pregnancy outcomes in women with polycystic ovary syndrome: data
from the Australian Longitudinal Study on Women's Health. Hum Reprod.
2014;29(4):802-808.
2. Hudecova M, Holte J, Olovsson M, Sundström Poromaa I. Long-term follow-
up of patients with polycystic ovary syndrome: reproductive outcome and ovar-
ian reserve. Hum Reprod. 2009;24(5):1176-1183.