About US
CS Leaflabs is a pioneering company at the forefront of natural health supplements, specializing in hormonal-based products to aid both men and women in maintaining their fertility and overall well-being.
Dr. Jiju Jayachandran, an experienced physician with over 14 years of expertise, and Mr. Sathiakumar Subramaniam, a skilled Medical Researcher, co-founded the company. Their shared passion for doing good and raising awareness in the community drives CS Leaflabs to empower individuals worldwide to preserve their health and happiness.
The company's AI Digital Reproductive Health Application "Fertilemate" is a testament to its commitment, to offering personalized guidance, hormonal balance tracking, and fertility prediction to address infertility concerns. With a compassionate team of professionals and a focus on low-cost, natural treatment approaches, CS Leaflabs aims to be the trusted choice for guided nutritional requirements and expand its impact across Southeast Asia over the next five years.
What is the problem that CS Leaflab tried to solve?
Do you wonder what is the major problem or starting point of your health issue, especially in the area of infertility? The answer is Diabetes.
3.9 million people in Malaysia with Diabetes Mellitus, NHMS 2019, and almost 400,000 people in Singapore suffered from Diabetes. How does Diabetes contribute to the infertility rate?
The prevalence of Polycystic Ovarian Syndrome (PCOS), which affects younger women between the ages of 18 to 35 and makes it difficult for them to become pregnant, has recently increased in Malaysia and Singapore. 80% of PCOS-affected women had the diabetes-related PCOS Insulin Resistance PCOS type.
Meanwhile, according to recent research, diabetes negatively affects male sexual and reproductive function, impairing spermatogenesis, lowering serum testosterone levels, and reducing semen volume, which can lead to poor libido, erectile dysfunction, trouble ejaculating, and infertility.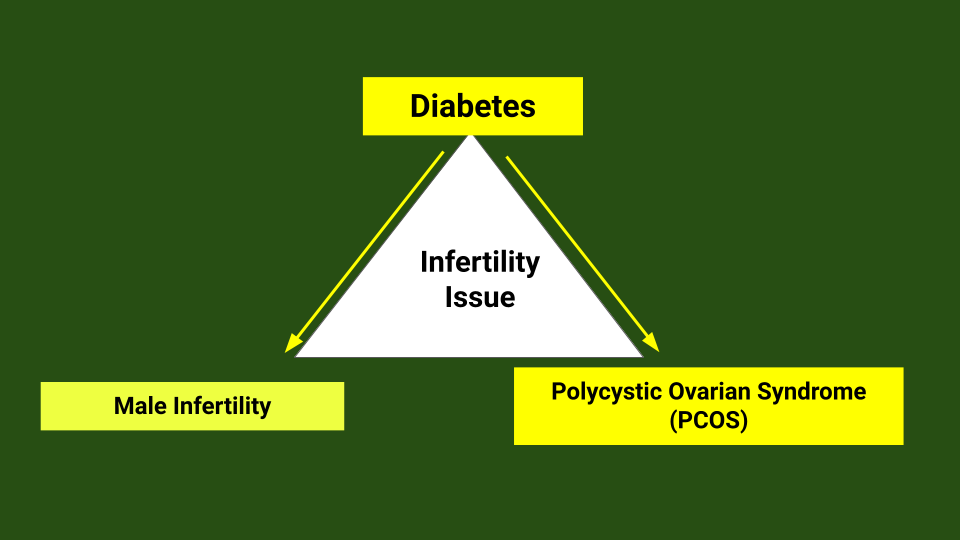 After nearly 4 years of research and development on the formulation, CS Leaflabs has released three product lines to treat male and female infertility using all-natural approaches.
The first product is the Ayur Lin Capsule, which has been proven scientifically through clinical research to be able to assist patients in repairing their beta cells within a 12-month period. It consists of 13 natural plant-based active ingredients. In the interim, it increases your body's sensitivity to insulin and functions as a glucose disposal agent (GDA) to move glucose in your body. It is certified by National Pharmaceutical Regulatory Agency (NPRA) under the Ministry of Health Malaysia in 2021.
Ayur Alpha Capsule, a different product, is authorised by Malaysia's National Pharmaceutical Regulatory Agency (NPRA) in 2022. Ayur Alpha is a natural supplement for males that contains 9 natural active ingredients to boost vitality and energy. Within two weeks of consumption, all of the ingredients have been shown scientifically to help enhance sperm quality and quantity.
Introducing Feminira, the latest product categorized by the Ministry of Health Malaysia as a food supplement. This revolutionary powder drink is formulated from 8 all-natural substances, strategically targeting women's hormonal balance and enhancing the quality of their eggs. Feminira's benefits extend beyond hormonal support, as it also aids in regulating the menstrual cycle, managing premenopausal symptoms, improving skin health, and promoting restful sleep. Notably, this exceptional natural solution is especially beneficial for women facing PCOS issues. As a testament to its uniqueness and innovation, the formulation of Feminira is pending for patent protection, ensuring its position as a cutting-edge and exclusive offering in the realm of women's reproductive health.
CS Leaflabs is proud to introduce its latest innovation, the AI Digital Reproductive Health Application, known as "Fertilemate." Our application leverages the power of artificial intelligence and advanced technologies to provide personalized guidance and support to men and women seeking to maintain their fertility and overall health. This groundbreaking application, with its unique features and functionality, is currently pending for patent and trademark protection, solidifying its status as an exclusive and cutting-edge solution in the field of reproductive health and fertility support.