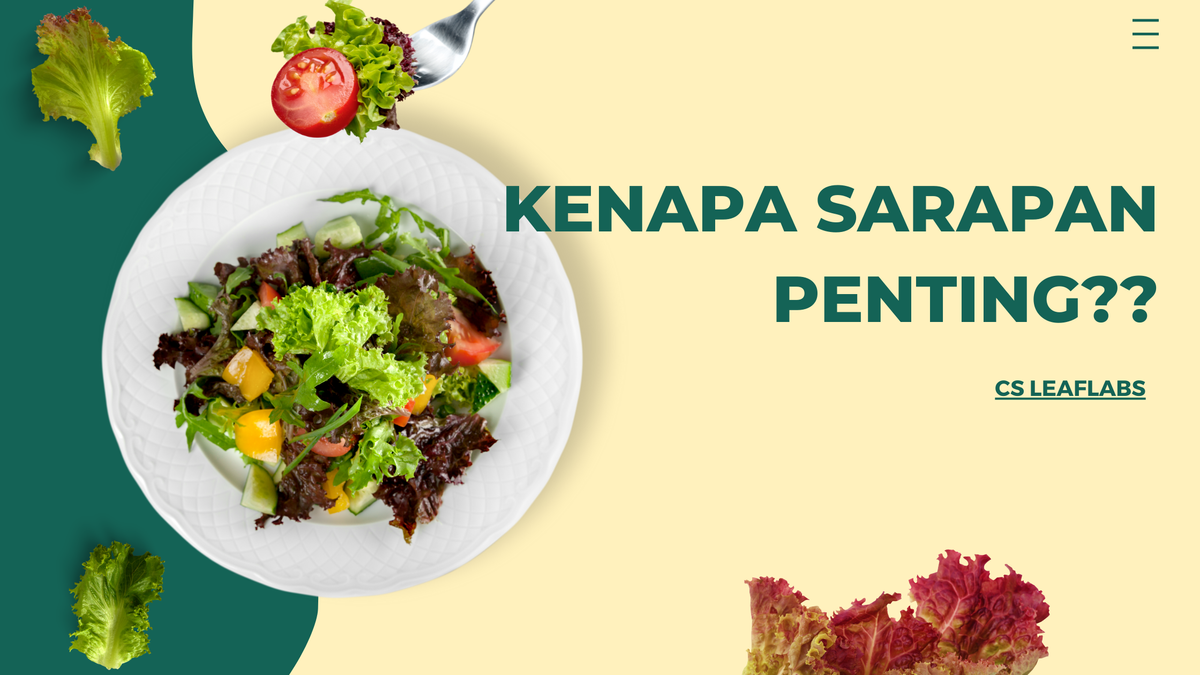 Selalunya bila ingin turunkan berat badan atau ingin mengatasi simptop PCOS, memang biasa untuk anda mendapat nasihat supaya elakkan mengambil sarapan pagi.
Tetapi sebenarnya apa yang berlaku...
Jika anda tidak mengambil sarapan pagi, ini merupakan benda yang paling teruk telah anda lakukan terhadap hormon, paras gula dalam darah dan kadar insulin dalam badan!
Kajian menunjukan, untuk wanita yang tidak mengambil sarapan pagi, ianya akan memberikan kesan yang lebih signifikan terhadap hormon dalam badan berbanding mereka yang tidak mengambil makan malam.
Kajian klinikal telah dijalankan pada tahun 2013, yang melibatkan 60 wanita dengan PCOS di mana mereka telah dibahagikan kepada dua kumpulan.Kumpulan pertama mengambil sarapan dengan potion yang besar tetapi potion makan malam yang di ambil adalah kecil.Manakala kumpulan kedua hanya mengambil sarapan yang ringan tetapi mengambil potion makan malam yang besar. Ini situasi yang kebanyakkan kita amalkan.Tetapi kedua-dua kumpulan ini tetap mengambil potion karbohidrat, lemak, protein dan jumlah kalori yang sama.
Selepas 90 hari, didapati kumpulan wanita pertama yang mengambilkan potion sarapan pagi dengan jumlah yang besar menunjukkan pengurangan hormon testosteron sebanyak 50%, kadar insulin sensitiviti mereka juga meningkat, pengurangan simptop androgen, dan kadar ovulasi mereka juga meningkat sebanyak 50%.
Bagi kumpulan pertama yang mengambil size makan malam yang besar dan sarapan yang sedikit tidak menunjukkan sebarang penambahbaikan kepada gejala PCOS atau berat badan mereka.
Kesimpulanya, kajian ini menunjukkan jika anda hanya mengubah sedikit sahaja masa makan contohnya masa dan bahagian makanan ianya boleh memberikan perubahan yang dramatik kepada simtop PCOS anda.
Sebenarnya PCOS menyebakan hormon berfungsi dengan cara yang agak berbeza daripada wanita normal. Ini bermakna anda memerlukan diet yang sedikit berbeza.
Untuk pelajari lebih lanjut plan makanan dan kaedah rawatan, boleh dapatkan ebook Protokol Bebas PCOS - Download
Rujukan:
Jakubowicz D, Barnea M, Wainstein J, Froy O. Effects of caloric intake timing on insulin resistance and hyperandrogenism in lean women with polycystic ovary syndrome. Clin Sci (Lond). 2013 Nov;125(9):423-32. doi: 10.1042/CS20130071. PMID: 23688334.