Apakah khasiat Cassia Fistula?
Bukti saintifik menyatakan bahawa Cassia Fistula mempunyai aktiviti antivirus yang berkesan terhadap jangkitan virus manusia. Pulpa buah Cassia fistula terdiri daripada procyanidin B2, iaitu perencat protease yang kuat yang boleh digunakan untuk rawatan jangkitan COVID19.
Selain itu, kajian menunjukkan bahawa nanopartikel emas Cassia Fistula yang disintesis secara fitokimia adalah agen hipoglikemik yang lebih baik dalam rawatan diabetes mellitus dan komplikasi yang berkaitan diabetes.
Khasiat tumbuhan ini telah di buktikan dengan kajian saintifik
Apa itu Cassia Fistula?
Cassia fistula Linn. juga dikenali sebagai "golden shower", "Indian laburnum", tergolong dalam keluarga "Leguminoceae". Cassia fistula Linn ditanam secara meluas di seluruh India sebagai tumbuhan hiasan.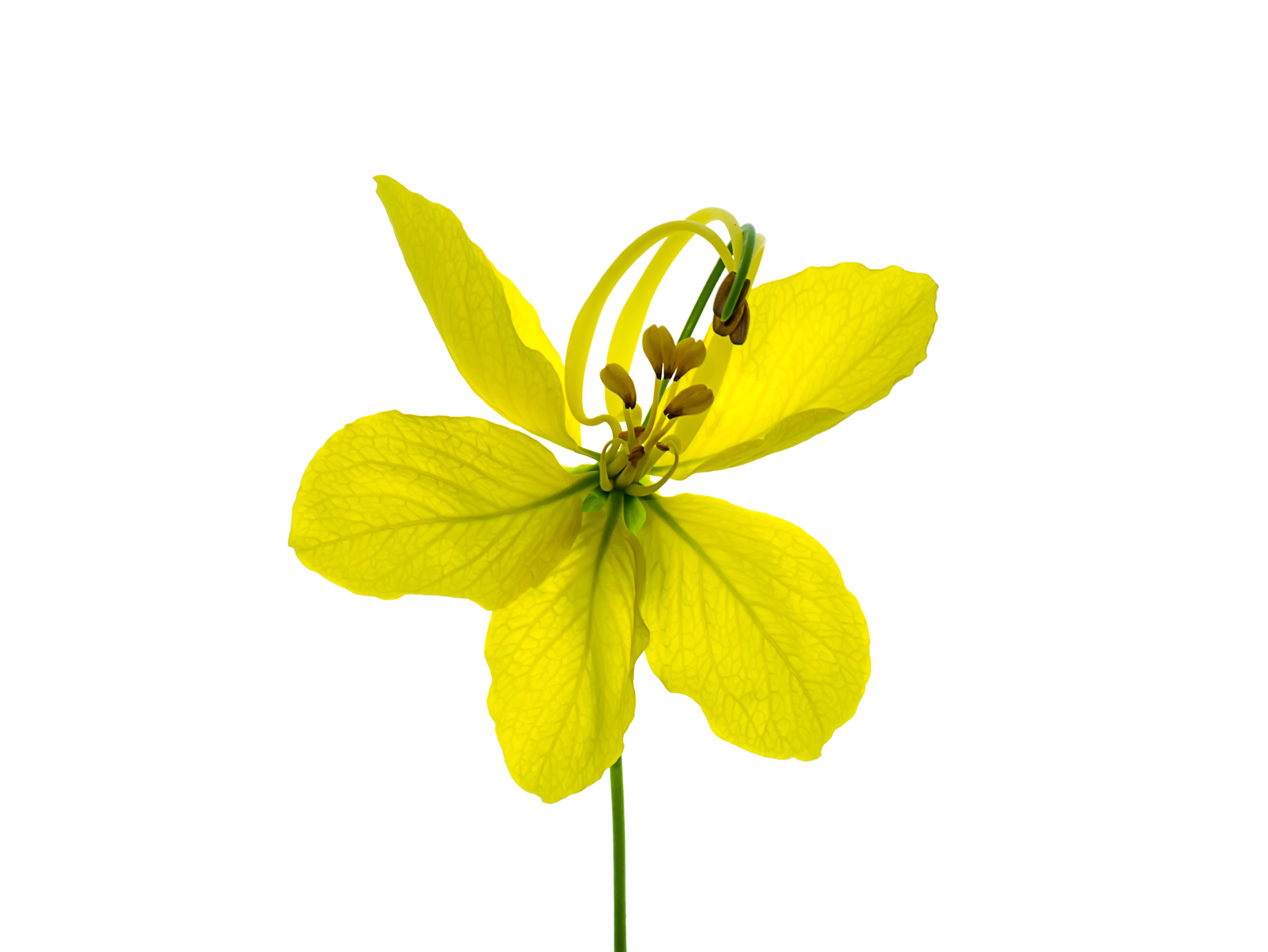 Ciri-ciri Cassia Fistula
Flavonol glycosides, OxyAnthraquinone, Dihydroxyanthraquinone
Antibakteria
Anti-radang
Antioksidan
Anti-diabetes
Antimikrob
Himalaya Luar, Asia tropika, ditanam secara meluas di kawasan tropika termasuk India Barat dan benua Amerika
Rujukan
1. .Malpani. SN*, Manjunath. KP, Hasanpasha Sholapur, Savadi RV, Akki KS and Bhandarkar AVPharmacognostical studies on the bark of Cassia fistula Linn.Phcog J. [A Supplement to Phcog Mag.] Vol, 1, Issue 1, 25-29, 2009
2. Bhakta T, Banerjee S, Mandal SC, Maity TK, Saha BP and Pal M. Hepatoprotective activity of Cassia fistula leaf extract. Phytomedicine. 8(3): 220-224 (2001). 2. Kannampalli Pradip, Chandrashekaran Victor Raj Mohan, Kuppannan Gobianand and Sivanesan Kartikeyan. Effect of Cassia fistula Calcium-oxalate crystal Thin & Thick walled cork cells Lignified fiber Phloem fiber Stone cells
3. Pharmacognostical studies on the bark of Cassia fistula Linn. © Phcog.Net 2009 | www.phcog.net 29 Linn. leaf extract on diethylnitrisamine induced hepatic injury in rats. Chemico-Biological Interactions. 167:12-18. (2007).
4. Alam. MM, et al. Treatment of diabetes through herbal drugs in rural India
5. B.Lavanya*, N.Narayanan, A.Maheshwaran, S.Suganya, Y.Surya sree, S.Vel Aravindan and
6. M.Vigneshwar Basic Anatomical And Pharmacognostical Study Of Cassia Fistula Linn (Caesalpiniaceae) International Journal Of Pharmacy And Biological Sciences Issn: 2321-3272 (Print), Issn: 2230-7605 (Online) Ijpbs | Volume 6 | Issue 3| Jul-sep | 2016 | 105-120