Apakah khasiat Terminalia Chebula?
Terminalia Chebula mempunyai ciri-ciri yang membantu merangsang jantung dengan menurunkan kolesterol dan mengawal tekanan darah. Ia dilaporkan mempunyai aktiviti antioksida dan penghapusan radikal bebas dalam tubuh badan
Berdasarkan kajian baru-baru ini, Haritaki (Terminalia chebula) berpotensi melawan SARS-COV-2 (COVID 19) kerana ekstrak herba ini mengandungi sejumlah besar molekul yang dikaji mempunyai ciri anti-virus, anti-radang, anti-oksidan dan lain-lain yang bermanfaat.
Khasiat tumbuhan ini telah di buktikan dengan kajian saintifik
Apa itu Terminalia chebula
Dalam ayurveda, herba Terminalia chebula amat popular terutamanya buah-buahannya. Ia adalah salah satu bahan utama yang digunakan dalam triphala atau "tiga buah" - ubat herba yang paling kerap ditetapkan dalam ayurveda.

Penyelidikan klinikal menunjukkan kesan antidiabetes dan renoprotektif yang ketara daripada ekstrak kloroform myrobalan, yang boleh meningkatkan rembesan insulin daripada sel β di pulau kecil Langerhans, atau melalui mekanisme pankreas tambahan, yang menyokong penggunaan tradisionalnya.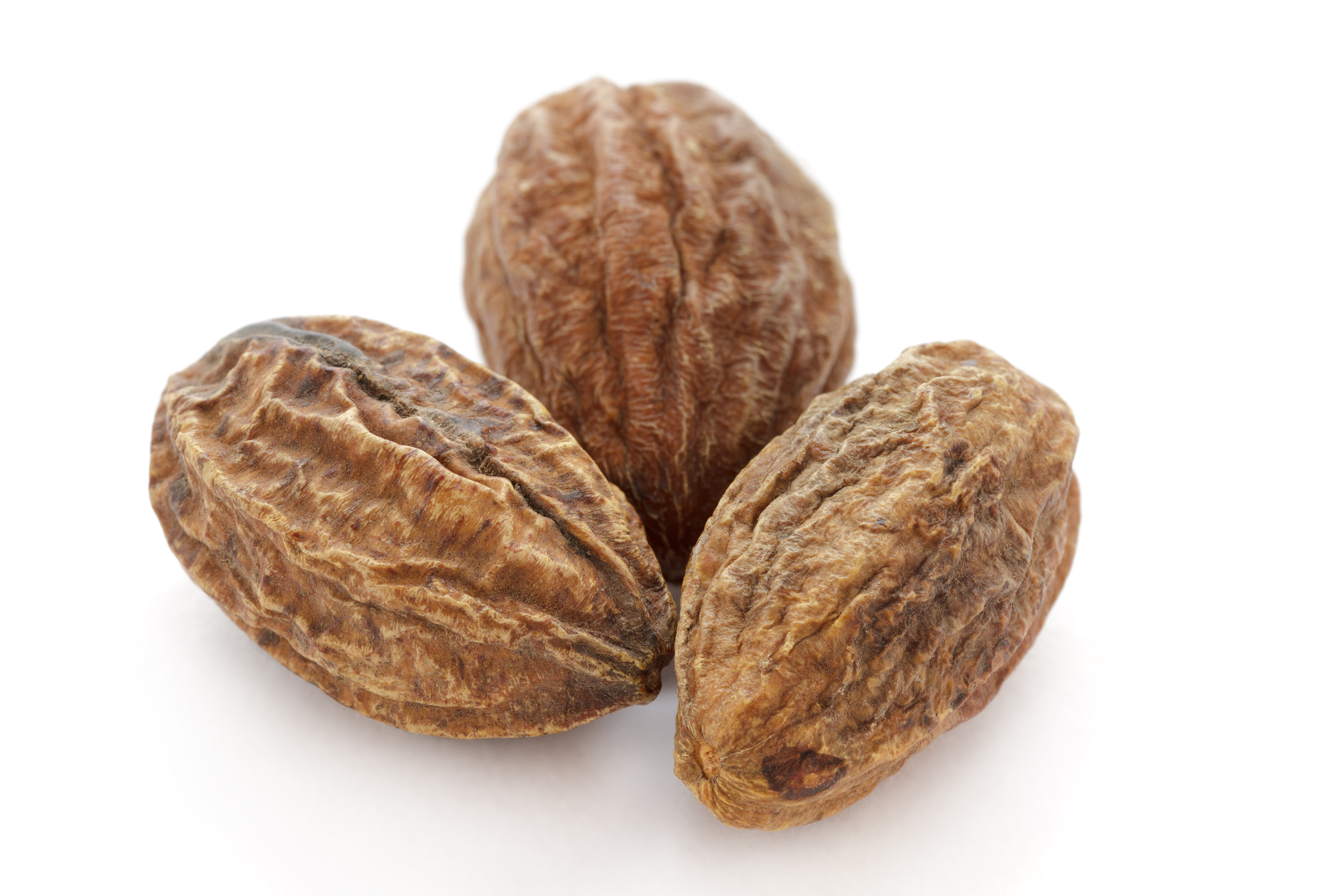 Ciri-ciri Terminalia Chebula
Gallic Acid, Ellagic Acid,Phenols (Tannins), Ethyl Gallate, Chebulic Acid, Chebulagic Acid, Corilagin, Mannitol, Ascorbic Acid (Vitamin C),Steroids/Sapogenins, Saponins, Anthraquinone Derivatives, Flavonoids Quercetin, Catechin, And Kaempferol
Antioxidant,
Antidiabetic,
Antimicrobial,
Antiulcerative,
Antiarthritic,
Anti-inflammatory
India, Bangladesh, Myanmar, Nepal, Pakistan, Sri Lanka, Cambodia, Indonesia, Malaysia, Vietnam, dan southwestern China
RUJUKAN
1. Anwesa Bag, Subir Kumar Bhattacharyya, and Rabi Ranjan Chattopadhyay*The development of Terminalia chebula Retz. (Combretaceae) in clinical research Asian Pac J Trop Biomed. 2013 Mar; 3(3): 244–252.
2. Upadhyay S, Tripathi PK, Singh M, Raghavendhar S, Bhardwaj M, Patel AK. Evaluation of medicinal herbs as a potential therapeutic option against SARS-CoV-2 targeting its main protease. Phytother Res. 2020;34(12):3411-3419. doi:10.1002/ptr.6802.
3. Akbar S. (2020) Terminalia chebula Retz. (Combretaceae). In: Handbook of 200 Medicinal Plants. Springer, Cham. https://doi.org/10.1007/978-3-030-16807-0_184
4. Ratan K. Chaudhuri and Zoia Lascu Terminalia Chebula for Preventive and Restorative Anti-aging Benefits, Sytheon Ltd., Boonton June 24, 2015
5. Chia Lin Chang, Che San Lin, "Phytochemical Composition, Antioxidant Activity, and Neuroprotective Effect of Terminalia chebula Retzius Extracts", Evidence-Based Complementary and Alternative Medicine, vol. 2012, Article ID 125247, 7 pages, 2012. https://doi.org/10.1155/2012/125247
6. Assie Jokar, Fatemeh Masoomi, Omid Sadeghpour, MohsenNassiri-Toosi,Shokouhsadat Hamedi,Potential therapeutic applications for Terminalia chebula in Iranian traditional medicine,Journal of Traditional Chinese Medicine,Volume 36, Issue 2,2016,Pages 250-254,ISSN 0254-6272,https://doi.org/10.1016/S0254-6272(16)30035-8.
7. Min Hye Yang a, Zulfiqar Alia, Ikhlas A. Khana,b and Shabana I.Khana,b,*Anti-inflammatory Activity of Constituents Isolated fromTerminalia chebula NPC 2014 Vol. 9 No. 7 965 - 968