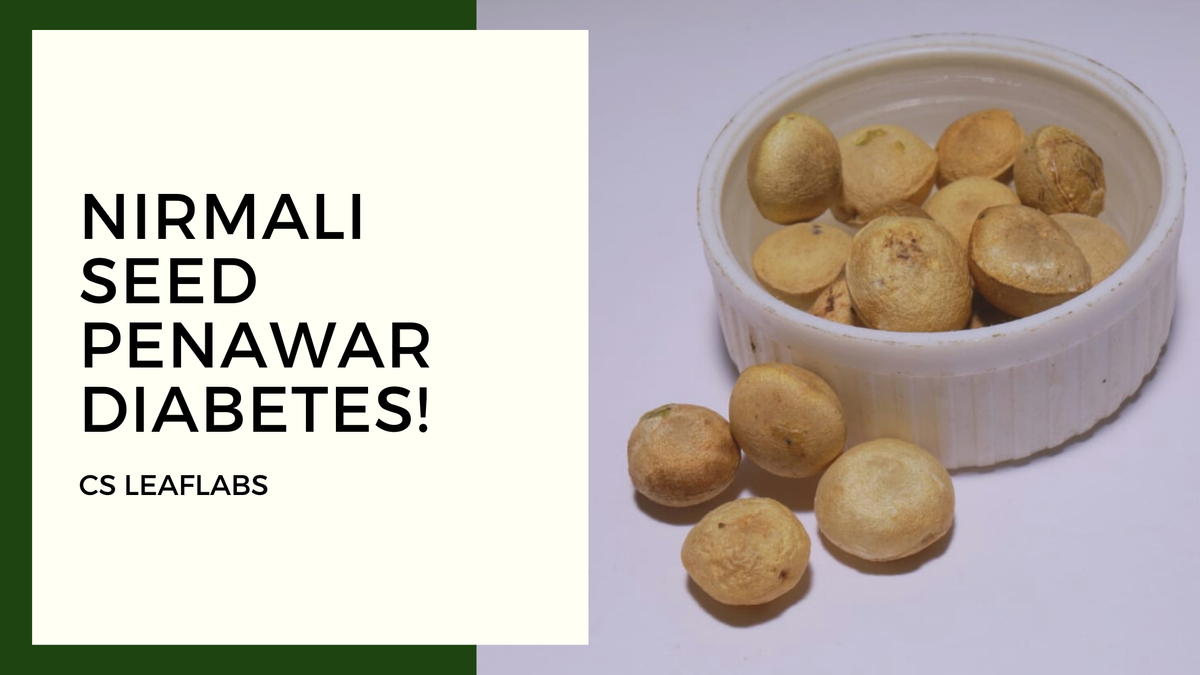 Apakah khasiatNirmali Seeds

"Biji Nirmali" ialah tumbuhan asli India dan digunakan secara tradisional dalam merawat paras glukosa darah tinggi dan gonorea. Benih ini dilaporkan mempunyai aktiviti antidiarrheal, aktiviti anti-radang dan aktiviti antioksidan.
Khasiat tumbuhan ini telah di buktikan dengan kajian saintifik
Apa itu Strychnos Potatorum?
Strychnos potatorum atau Benih Nirmali ialah tumbuhan asli dari India dan banyak terdapat di hutan luruh di Bengal Barat, India Tengah, dan di India Selatan dengan ketinggian 1200 meter. Di Madras, India, biji benih digunakan secara tradisional dalam merawat glukosa darah tinggi dan gonorea.
Ia kaya dengan tanin yang berfungsi untuk mengurangkan tekanan oksidatif dan kerosakan radikal bebas pada sel kita. Ia terkenal dengan aktiviti antimikrobnya, dan ia akan meningkatkan tindak balas imun anda.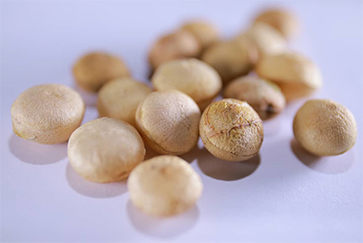 Ciri-ciri Strychnos potatorum
alkaloids, flavonoids, glycosides, lignins, phenols, saponins, sterols, and tannins
Anti-kencing manis
Anti-radang
Hepatoprotektif
Aktiviti antioksidan
Anti-artritis
Anti-nociceptive
Antipiretik
Anti cirit birit
Diuretik
Sifat antimikrob

Benggala Barat, India Tengah, dan di India Selatan
RUJUKAN
1) Shanti Bhushan Mishra, Amita Verma, Madhavan Vijayakumar, Preclinical valuation of anti-hyperglycemic and antioxidant action of Nirmali (Strychnos potatorum) seeds in streptozotocin-nicotinamide-induced diabetic Wistar rats: A histopathological investigation, Biomarkers and Genomic Medicine, Volume 5, Issue 4, 2013, 157-163
2) Yadav KN, Kadam PV, Patel JA, Patil MJ. Strychnos potatorum: Phytochemical and pharmacological review. Pharmacogn Rev. 2014;8(15):61-66. doi:10.4103/0973-7847.125533
3) Dhasarathan P, Theriappan P. Evaluation of antidiabetic activity of Strychonous potatorum in alloxan induced diabetic rats. J Med Med Sci. 2011;2:670–4.
4) Sanmuga EP, Venkataraman S. Anti-inflammatory effect of Strychnos potatorum. Seeds on acute and subacute inflammation in experimental rat models. Pharma Biol. 2007;45:435–9.
5) Yin W, Wang TS, Yin FZ, Cai BC. Analgesic and antiinflammatory properties of brucine and brucine Noxide extracted from seeds of Strychnos nuxvomica. J Ethnopharmacol.
2003;88:205–14.
6) Sanmugapriyaa E, Venkataraman S. Antiulcerogenic potential of Strychnos potatorum Linn seeds on Aspirin plus pyloric ligation induced ulcers in experimental rats. Phytomedicine.2007;14:3605.
7) Ekambaram SP, Perumal SS, Subramanian V. Evaluation of antiarthritic activity of Strychnos potatorum Linn seeds in Freund's adjuvant induced arthritic rat model. BMC Complement Altern Med. 2010;10:56.
8) Biswas S, Murugesan T, Sinha S, Maiti K, Gayen JR, Pal M, et al.Antidiarrhoeal activity of Strychnos potatorum seed extract in rats.Fitoterapia. 2002;73:43–7.
9) Mallikharjuna PB, Seetharam YN. In vitro antimicrobial screening of alkaloid fractions from Strynos potatorum. EJChem.2009;6:1200–4