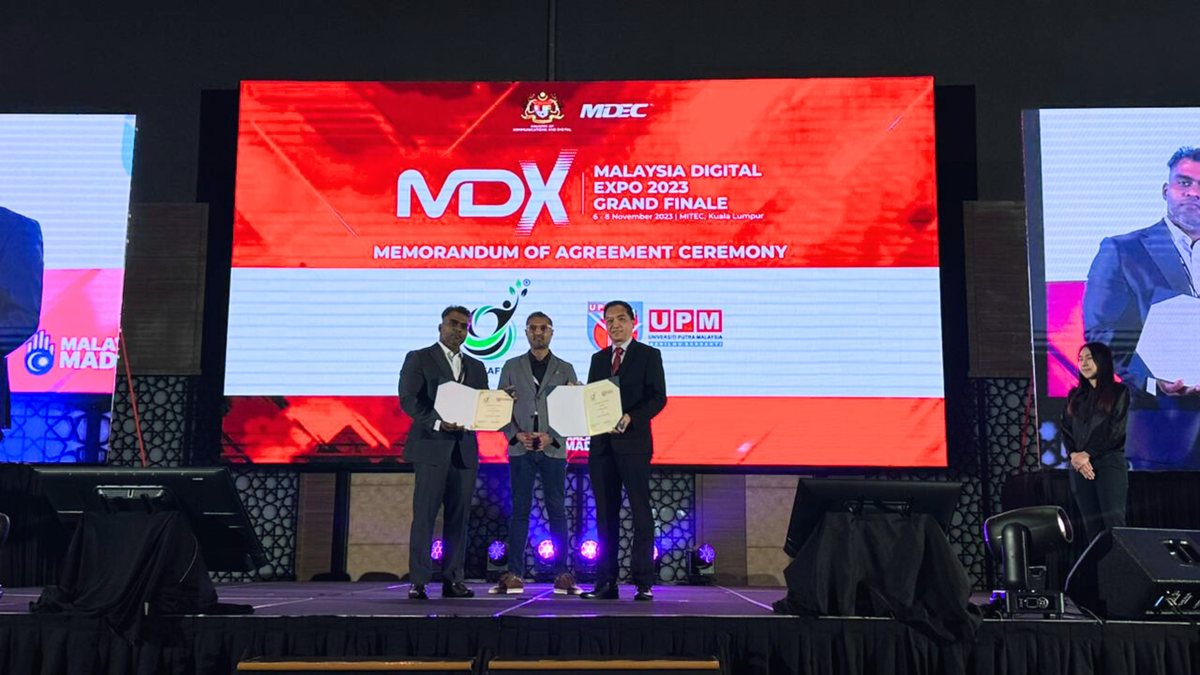 [Kuala Lumpur, 7th November] — CS Leaflabs, a leading reproductive health tech company in Malaysia, is proud to announce its collaboration with University Putra Malaysia, a renowned academic institution, on groundbreaking initiatives in the field of reproductive health. This partnership aims to spearhead the development of the Fertilemate AI Reproductive Health Mobile Application and conduct a human clinical study for the product Feminira, specifically tailored for Polycystic Ovarian Syndrome (PCOS) disease.
Fertilemate, an innovative mobile application, is set to revolutionize the landscape of reproductive health solutions in Southeast Asia for men and women. The pilot project initiated by CS Leaflabs in collaboration with University Putra Malaysia focuses on enhancing the application's AI module, which specializes in predictive image analysis for ultrasound images. This enhancement will significantly contribute to the accuracy and effectiveness of Polycystic Ovarian Syndrome diagnosis.
One of the key aspects of this collaboration is the integration of OBGYN (Obstetrics and Gynecology) specialists within the Fertilemate application. This integration will offer users the convenience of telehealth consultations and appointment booking services, ensuring that individuals receive the best possible care and support in the realm of reproductive health.
Fertilemate is poised to be the first AI reproductive health mobile solution in Southeast Asia that offers a comprehensive end-to-end solution. The application covers a wide range of features, including lifestyle optimization, nutrition tracking, fertility education, community support, supplements, fertility window tracking, health assessment, and telehealth services.
The Fertilemate AI Reproductive Health Mobile Application is expected to be available for download in mid-November 2023, marking a significant milestone in the journey to provide accessible and innovative reproductive health solutions to individuals in Malaysia.
In conjunction with the prestigious Malaysia Digital Expo (MDX) 2023, CS Leaflabs officially announces this exciting collaboration with Universiti Putra Malaysia. This partnership underscores the commitment of both organizations to drive advancements in the field of reproductive health, focusing on the development of Fertilemate and the human clinical study for the product Feminira, targeting Polycystic Ovarian Syndrome (PCOS) disease.
"Generative AI is one of our main focuses now as it holds immense potential for innovation and digital growth, in line with MD national strategic initiative. MDEC will continue to support the growth of the digital economy through digitalisation and digital inclusion," said Ts. Mahadhir Aziz, CEO of MDEC, the organiser of MDX 2023.
As we embark on this transformative journey in reproductive health, CS Leaflabs and University Putra Malaysia are eager to make a significant impact on the lives of individuals seeking reproductive health solutions. Together, we aim to provide a comprehensive and technologically advanced platform that empowers individuals with knowledge, support, and access to expert medical consultation in reproductive health.