What is it effective for?
Aerva lanata is valued for cough in Ceylon; also as a vermifuge for children. The Meena tribes of the Sawaimadhopur district of Rajasthan gave the juice of the roots orally to patients of liver congestion, jaundice, biliousness and dyspepsia. They also give decoction of the whole plant to cure pneumonia, typhoid and other prolonged fevers
Benefits highlighted by several research in scientific journal
What is Aerva lanata?
Aerva lanata (L.) A. L. Juss. ex Schultes. (Amaranthaceae) locally known as 'bui' is an erect or prostrate undershrub with a long tap-root and many wolly-tomentose branches, found in the wild, throughout India.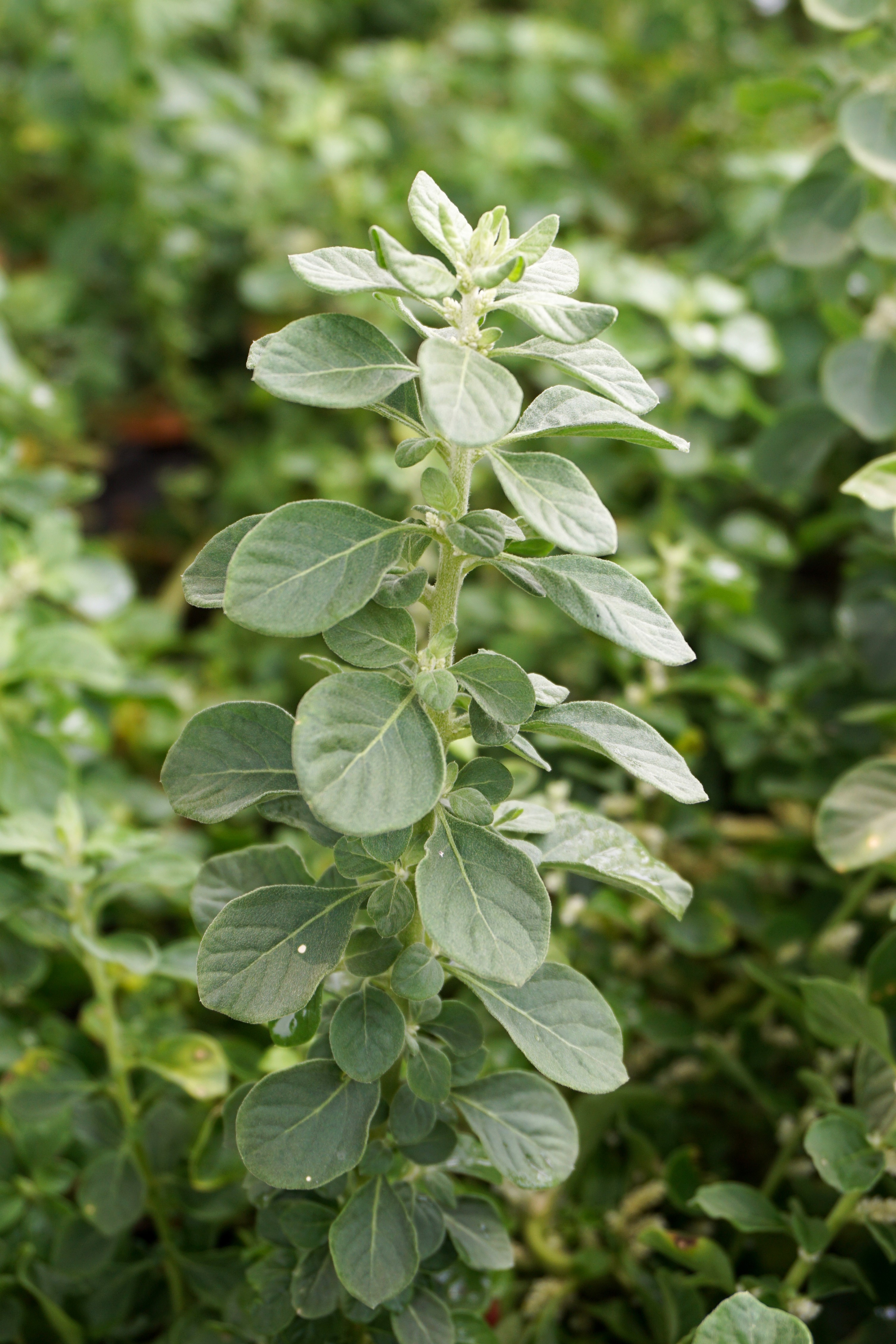 Aerva Lanata in Detail
Alkaloids (Ervine, Methylervine, Ervoside, Aervine, Methylaervine, Aervoside, Ervolanine, And Aervolanine)
Flavanoids (Kaempferol, Quercetin, Isorhamnetin, Persinol, Persinosides A And B),
Polyphenols,Methyl Grevillate, Lupeol, Lupeol Acetate Benzoic Acid, Β-sitosteryl Acetate Terpenoids, Sterols,And Tannic Acid
Anti-inflammatory,
Anthelmintic,
Anti-bacterial,
Antidiabetic,
Antioxidant,
Hepatoprotective,
Antiasthmatic
Africa, India, Arabia, and the Philippines
Peer Review Journal Reference
1. Singh V, Pandey RP. Jodhpur: Scientific Publishers; 1998. Ethnobotany of Rajasthan; p. 38.
2. Jayasingha P, Warnasuriya D, Dissanayake H. Colombo: Industrial Technology Institute; 1999. Aerva lanata: A literature Survey-Medicinal and aromatic plant series; pp. 1–7.
3. Jayaweera DM. Colombo: The National Science Council of Sri Lanka; 1981. Medicinal plants (indigenous and exotic) used in Ceylon-Part I; pp. 40–1. [Google Scholar]
4. Prasad KV, Sankarasubramanian S, Guruswamy MN. Pharmacognostical studies on the roots of Aerva lanata. Arogya. 1986;12:6–13. [Google Scholar]
5. Rajesh R, Chitra K, Padmaa M, Paarakh In vitro anthelmintic activity of aerial parts of Aerva lanata Linn Juss. Int J Pharm Sci Drug Res. 2010;2:269–71
6. Musbau Adewunmi Akanji, Samson Olasunkanmi Olukolu, Mutiu Idowu Kazeem, "Leaf Extracts of Aerva lanata Inhibit the Activities of Type 2 Diabetes-Related Enzymes and Possess Antioxidant Properties", Oxidative Medicine and Cellular Longevity, vol. 2018, Article ID 3439048, 7 pages, 2018. https://doi.org/10.1155/2018/3439048
7. M. Goyal, B. P. Nagori, A. Pareek, and D. Sasmal, "Aerva lanata: a review on phytochemistry and pharmacological aspects," Pharmacognosy Reviews, vol. 5, no. 10, pp. 195–198, 2011.
Thirteen Natural Ingredients. One Ultimate Formula.
Our product was developed to protect your health. Now discover what we can do for you