What is it effective for?
Dysentery, leucorrhoea and dysmenorrhoea, haemoptysis and catarrhal bronchitis while part of the roots is used as a sedative in the treatment of nausea, hiccups, appetite loss,anti-inflammatory and antidiarrhoeal.
Benefits highlighted by several research in scientific journal
What is Ixora Coccinea
Ixora coccinea Linn. (Rubiaceae), commonly known as jungle of geranium, is widely distributed throughout India and is used in the treatment of various ailments.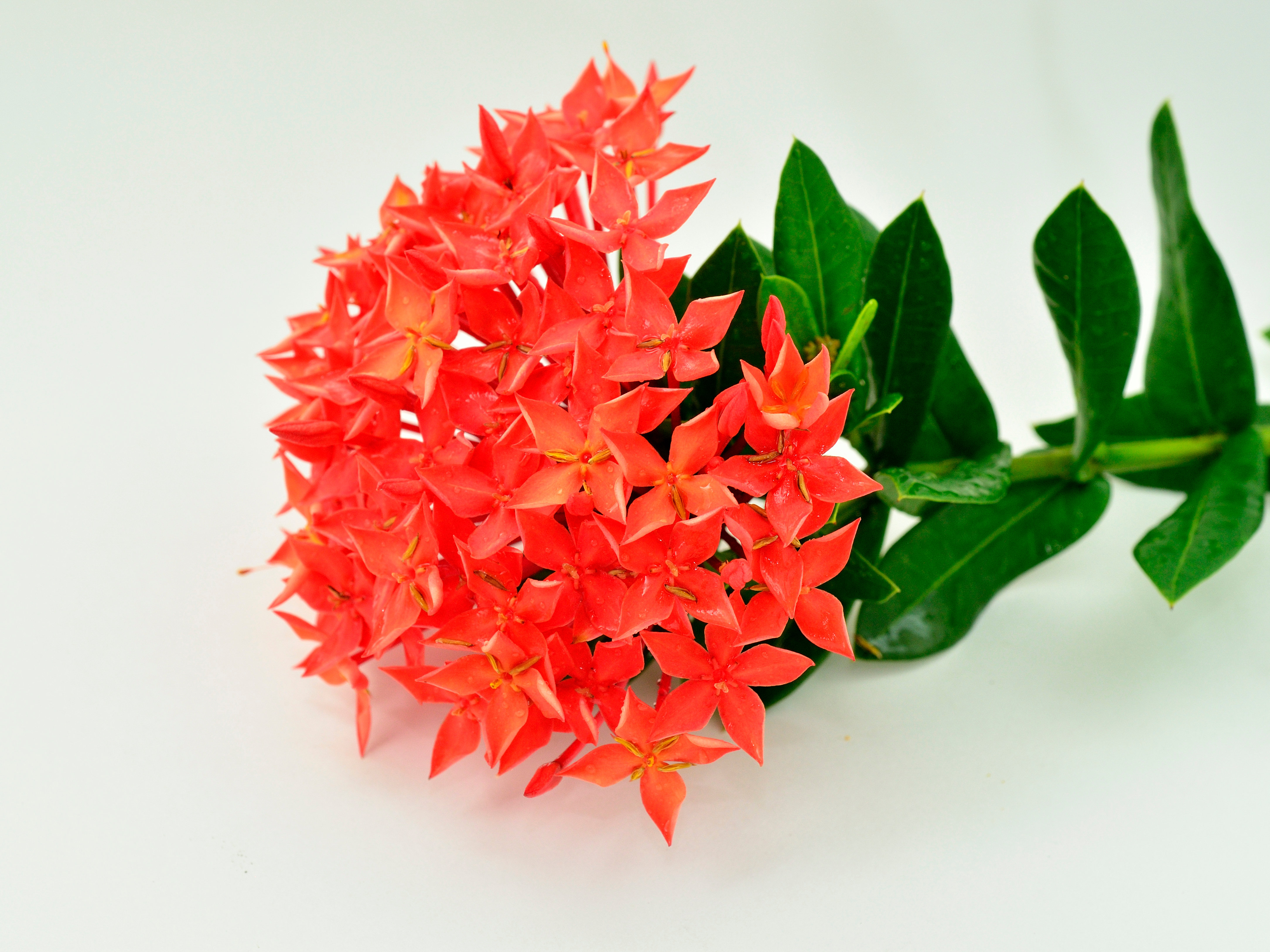 Ixora Coccinea in Detail
Flavonoids,alkaloids, carbohydrates, triterpenoids, steroids, tannins, resins and saponin
Antioxidant Activity,
Antidiarrheal Activity,
Anti-inflammatory,
Hepatoprotective,
Chemoprotective,
Antimicrobial,
Antinociceptive
India, Sri Lanka,Puerto Rico,tropical Southeast Asia
Peer Review Journal Reference
1. Ysrael MC, Van Valkenburg JLCH, 1999. Ixora L. In: Proseabase. [ed. by De Padua LS, Bunyapraphatsara N, Lemmens RHMJ]. Bogor, Indonesia: PROSEA (Plant Resources of South-East Asia) Foundation. http://www.proseanet.org.
2. Sankhadip Bose* • Arti Bose • Sushomasri Maji • Pranabesh Chakraborty In Vitro Antioxidant Property of Leaf Extracts of Ixora coccinea L.International Journal of Biomedical and Pharmaceutical Sciences ©2008 Global Science Books
3. Joshi AB, Surlikar PM, Bhobe M: Physicochemical and phytochemical investigation of the roots of Ixora Coccinea linn.
4. Maniyar Y, Bhixavatimath P, Agashikar N: Antidiarrheal activity of flowers of Ixora Coccinea Linn. in rats. Journal of Ayurveda and integrative medicine, 1(4):28
5. Than MA, Oo MW, Hla TH, Than A, Tut T, Lwin MT: Anti-inflammatory and anti-plaque activity of Ponna yeik (Ixora coccinea Linn.) leaves extract used as a mouthwash on chronic gingivitis patients. Myanmar Health Sciences Research Journal 2009, 21(1):26-31.
Thirteen Natural Ingredients. One Ultimate Formula.
Our product was developed to protect your health. Now discover what we can do for you